Many people like to think of The Bunny Situation as an electronic pop duo. Other listeners focused on our more experimental approach to composing and recording. And back in the days when people actually went out and bought CDs, there were rumours that some shops placed The Bunny Situation in the Jazz section.
So be it
We still love those plastic beats, 60's Soul and (minimal) macro-movements!
We love Funk, Rock 'n Roll and electronic garbage!
We love the grainy structure of Xerox-copies!
This is our very personal bunny-scrapyard-blues!
The Bunny Situation was founded 2001 by Ellen Muhr (vox) and Florian Prix (most things which make noise).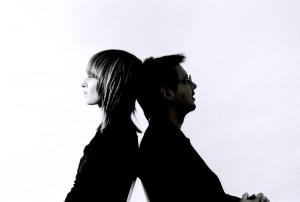 A full length Album "Life Ain't Funny" was released 2004. The single releases also featured various remix artists.
Additional Musicians, contributors and collaborators: Volker Wadauer, Ferdinand Aufner, Markus Adamer, Günther Schiebeck, Hannes Köcher, Adam Wehsely-Swiczinsky, Michael DeCillis, Gerhard Höffler, Markus Wallner, I-Wolf, Hubert Mauracher, Mika and many more…